First Green Workshop Added to NTA
A workshop, with a free lunch included, has been added to the schedule of the annual conference of the Northwest Turfgrass Association for superintendents or anyone interested in learning more about how to put together a First Green field trip.
The First Green is making tremendous strides across the country as it works to bring school students to a golf course environment to use it as a living laboratory. This has proven quite successful in educating science students while also enlightening students and teachers to the environmental and recreational benefits of golf courses.
The workshop will start at 12:30 p.m. on Tuesday, Oct. 7 after the regular NTA Conference wraps up. The workshop will end at 2 p.m.
More information on the workshop is available by following this link. If you are interested in attending or want more information, please contact Paul Ramsdell with the NTA at mpsparks90@aol.com or the First Green at info@thefirstgreen.org.
The NTA Conference will be held at Chambers Bay, site of the 2015 U.S. Open, in University Place.
Please register as soon as possible so we can make all the events of the conference run as smoothly as possible, and the NTA doesn't incur unnecessary extra expenses. The official online registration form is available by clicking here for the conference Oct. 5-7.
Click here for a complete schedule as well as directions.
If there are any questions, Paul would love to hear from you. He can be reached at mpsparks90@aol.com or 253-219-8360.
It's "Show and Tell" at Annual Meeting
Michael Goldsberry, the head of the Education Committee for the WWGCSA Board of Directors, has put together another interesting concept for the educational portion of our annual meeting Oct. 16 at White Horse Golf Cub in Kingston.

We're calling it "Show and Tell."

We are looking for you to send us two or three pictures and a short description of your "Ah Ha" moment of the 2014 season. What was that new thing you used or did that made your operation change for the better? It seems like every year each of us find something new that makes our jobs easier, our crew more efficient, or our golfers happier with course conditions. Maybe it's a new piece of equipment, a new technique, a new management tool, or a new product for growing healthier grass.

We know everyone uses those smart phones when they find that one thing that's impressed them, so take a few minutes to send some photos STRAIGHT from your phone with a short description of your 2014 genius moment. Send the email to goldsberry_wpgcc@msn.com with an email or phone number attached so that your peers can contact you about your idea this winter.

Each submission will be put into a slide show where we will share these findings with everyone at the annual meeting. This is a unique opportunity to share cutting edge information, AND receive it so that you can think about implementing some of your peers' ideas into your maintenance programs in the future.
Target Products Offers Match to Ravensdale Bunker Sand
While the Western Washington source for the popular Ravensdale tan bunker sand might have dried up, golf course superintendents in this area don't have to look far to find a first-rate replacement.
Target Products out of Abbotsford, B.C., has tested both its Baja tan and Bimini tan bunker sands and both have been found to be excellent replacements and additions for Ravensdale tan sand, either during normal maintenance of bunkers, or in any major bunker projects.
Target Products, which is being represented by Scott "Sandman" Mitchell (604-614-7875 or SMitchell@TargetProducts.com) , has been a full-service supplier of golf course sand in British Columbia and beyond since 1984. Its staff of agronomists, engineers, chemists and field technicians have been providing quality blending services to dozens of golf courses, including Bear Mountain in Victoria, Blackhawk in Edmonton and Turtle Bay in Hawaii. And USGA specifications are guaranteed for Target Products bunker sands.
Target Products used two different firms—Hummel & Co., out of Trumansburg, N.Y., and ISTRC New Mix Lab out of Lenexa, Kan.—to do tests to determine the compatibility of its Baja and Bimini sands to the Ravensdale tan bunker sand.
The moisture content was found to be less with either the Baja or the Bimini as compared to the Ravensdale sand and particle shape and size parameters were classify as the same.
"The penetrometer tests that measure resistance to golf ball burying in four conditions were very similar among the Ravensdale sand, straight, and the two mixes. The color was the color of the Ravensdale," said the report out of ISTRC in Kansas.
"Based on the test results the mixes should play like the Ravensdale sand, straight," the report continued.
The test results from Hummel had this to say about the Baja sand from Target Products, "The sample was clean in that there was little slit and clay present. As a result, there was little crusting of the sand after wetting and drying. This means that bunkers with this sand in place may not require raking after rainfall or irrigation events."
The Hummel test also said the Baja sand had a penetrometer reading "suggesting a low tendency to bury the ball."
These tests indicate that both the Baja sand and the Bimini sand both blend well with Ravensdale sand and can serve as replacement sand to Ravensdale with little or no impact on playability and/or notice from the golfers.
Complete test results are available through Scott Mitchell, or contact Scott with any questions about these tan bunker sands from Harrison Lake, the largest lake in the southern Coast Mountains of British Columbia.
WWGCSA to Vote on Bylaws Change
At the annual meeting of the Western Washington Golf Course Superintendents Association, set for Oct. 16 at White Horse Golf Club in Kingston, a vote will be held on a proposed by-laws change for the association.
Click here to view the proposed changes.
Board Nominees Being Accepted
Nominations to be placed on the ballot for the 2014-2015 Board of Directors for both the WWGCSA and the Northwest Turfgrass Association are now being accepted.
Three positions on the Board of Directors for each association will be available during their annual meetings in October.
More information is available by contacting any Board member or Paul Ramsdell, the executive director of the WWGCSA and NTA, at mpsparks90@aol.com or 253-219-8360.
Sign up Now for NTA Conference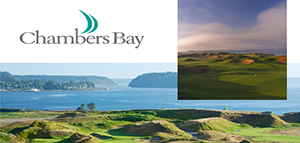 It's now reaching the critical stage to sign up for the annual conference of the Northwest Turfgrass Association, which will be held at Chambers Bay, site of the 2015 U.S. Open.
The process of securing hotel rooms, working with banquet managers and setting up golf outings at Chambers Bay takes time and those entities don't like last-minute changes.
Please register as soon as possible so we can make all the events of the conference run as smooth as possible and the NTA doesn't incur unnecessary extra expenses.
The official online registration form is available by clicking here for the conference Oct. 5-7 in University Place.
The lineup of educational speakers is impressive with Dr. Micah Woods from the Asian Turfgrass Center giving two talks. Also on the schedule are Dr. Rob Golembiewski from Bayer Crop Science and Jenny McMorrow from Turf Diagnostics in New York.
Two rounds of golf will be held on the links-style course on the shore of Puget Sound that will test the world's best players less than nine months later.
The education sessions for the conference will be held adjacent to the golf course at the Pierce Country Environmental Services Building. The Liberty Inn in DuPont will serve as the host hotel. Our dinner banquets will be held at Tacoma Country & Golf Club on Sunday night and Fircrest Golf Club on Monday night.
Click here for a complete schedule as well as directions.
If there are any questions on sponsorship, or the entire conference, Paul Ramsdell, the Executive Director of the NTA, would love to hear from you. He can be reached at mpsparks90@aol.com or 253-219-8360.
NTA Continues to Donate to Research
The Northwest Turfgrass Association continues its longstanding tradition of supporting worthy turfgrass management research and education programs in the Northwest by awarding $29,500 worth of grants in 2014.
Five different programs in the Northwest were supported through the grants, which were decided by the Board of Directors after recommendations from the Research Committee.
The grants from the NTA are possible through the numerous and generous contributions from clubs and individuals throughout the Northwest.
For 2014, after extensive consideration and recommendations from the NTA Research Committee, the Board of Directors awarded the following research and education grants:
Fungicide Alternative Management Practices for Mircodochium Patch
Oregon State University $15,000
Maintenance Support for the Roy Goss Research Farm
Washington State University—Puyallup $5,000
First Green Links as Labs
First Green Foundation $5,000
Outdoor Turf Lab
Walla Walla Community College $3,500
Bill Griffith Turfgrass Management Scholarship
Walla Walla Community College $1,000
Since 1997, the Turf Universities Research Fund (T.U.R.F.) has made more than $1 million in various donations throughout the Northwest. Click here to see the breakdown of donations.
For more information on how to apply for grants for 2015, or to contribute directly to the NTA, contact Paul Ramsdell, executive director of the NTA, at mpsparks90@aol.com or 253-219-8360.
Friends Helping Friends in Golf
Check out this link for a nice story on how superintendents in our neighboring Inland Empire chapter helped each other out after the recent wildfires in Central Washington.
New Proposal from L&I
Heather Hansen, our lobbyist in Olympia, reports that Labor & Industries is considering a new proposal concerning penalties for L&I violations.
The new proposal would condense the severity determination into three levels.  Level one would include injuries and reversible illnesses.  Level two includes illness or injury resulting in hospitalization and limited disability.  Level three includes, death, permanent disability and chronic illness.  Another category, called general violation, includes conditions that could cause illness or injury but would not result in serious physical harm.  No penalty is charged for general violations.
L&I is gathering input from stakeholders.  In November, they will hold public hearings and accept comments.  The new rule is expected to go into effect Feb. 1, 2015.
If you want further details, please contact Paul Ramsdell, the executive director of the WWGCSA, at mpsparks90@aol.com or 253-219-8360.
Tacoma Country & Golf Club Claims Crew Tournament
With two eagles on the back nine, Tacoma Country & Golf Club No. 1 captured the annual Crew Tournament conducted by the Western Washington Golf Course Superintendents Association.
Playing Thursday, July 24, 2014, at The Home Course in DuPont, the Tacoma C&GC team posted a 15-under 57 in the four-person scramble tournament on the 6,088-yard, par-72 layout. The team had eagles on the 515-yard, par-5 10th hole and the 470-yard, par-5 16th hole. On one stretch of nine holes, from the fifth hole to the 13th hole, the team was 10-under.
Click here for complete results.
The team also hit some close on the par-3s. Miguel Hernandez won the KP contest on the 156-yard sixth hole, hitting it to 6 inches. Joe Monteleone won the KP on the 12th hole at 8 feet, 6 inches.
In all, 34 teams, with 136 players, participated. The Home Course was a great host, and our tournament sponsors—CPS Professional Products, Simplot Partners, VGM Club and the Evergreen Chapter of the CMAA—provided great support.
Second place went to Wing Point Golf & Country Club with its 59. It won a tiebreaker with North Shore, and will join Tacoma C&GC in representing WWGCSA in the annual Northwest playoff with the two top teams from Oregon.
Rainier Golf and Country Club won the net title. The team of Tyler Harris, Jeff Welch, Javid Yamin and Alex Browne had a 66 with an 18 handicap for a 48.
Ridgetop Golf, Tacoma G&GC Honored
The construction firm of Ridgetop Golf and Tacoma Country & Golf Club were honored for their recent bunker renovation project.
In Golf Inc., magazine, the project took second place in the nation in renovations on private courses for less than $1 million.
Check on the details by following this link.
OSU Offers Video Research Update
Turfgrass researchers Dr. Alec Kowalewski and Clint Mattox at Oregon State University have put together a research update with the help of the OSU extension office.
Follow this link to watch, "The Long Game: Reducing Pesticides on Golf Courses" on youtube.com.

Poacure Study Completed at WSU
Dr. William Johnson, professor of crop sciences at Washington State University, has completed a study that was partly funded by the Northwest Turfgrass Association.
Click here to read the report, "Reseeding Timing Following Methiozolin (PoaCure) Application."
Volunteer Process Set for U.S. Open

Eric Johnson, the director of agronomy at Chambers Bay, and Josh Lewis, the superintendent, is asking anyone interested in volunteering to help the greens crew at Chambers Bay for the 2015 U.S. Open to please send your name, phone number and e-mail address to Rosie Odle at rodle@kempersports.com.
Please note that this is a seven-day commitment (Sunday to Sunday), and that food and uniforms are provided for the week, and Chambers Bay will be working on getting lodging solidified once it has an idea on the total volunteer numbers.
Johnson and Lewis thank everyone for their interest and support.
GHIN Handicap Club Back in Business

The Western Washington Golf Course Superintendents Association and the Washington State Golf Association are ready to offer handicaps to superintendents and members of their crews at reduced rates.
The rate for a GHIN handicap for a superintendent will be $18 and for members of their crew it will be $15.
Just e-mail a list of names of people who want to establish a handicap, or move their current handicaps to the WWGCSA Golf Club to Paul Ramsdell at mpsparks90@aol.com, or contact him at 253-219-8360 for more information.