Sign up Now for NTA Conference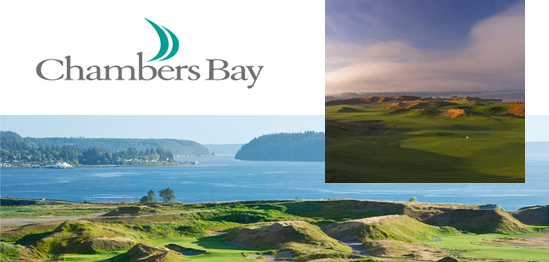 Turf management concerns specific to the Northwest will be among the topics presented by some of the featured speakers at the annual conference of the Northwest Turfgrass Association, set for Oct. 5-7 at Chambers Bay Golf Course near Tacoma.
Online registration is available by clicking here for the conference held at the site of the 2015 U.S. Open.
Dr. Micah Woods, from the Asian Turfgrass Center, will present "Eternal Sunshine of the Spotless Green: Light, Shade, and Turf," which will look at shade issues and how to optimize turf performance under those conditions.
Dr. Rob Golembiewski from Bayer CropScience will give a talk on "Nematodes—A New Northern Pest?"
Dr. Jenny McMorrow from Turf Diagnostics in New York will talk on "Pythium Crown and Root Rot and Other Diseases of Interest in the Northwest."
The education sessions for the conference will be held adjacent to the golf course at the Pierce Country Environmental Services Building. The Liberty Inn in DuPont will serve as the host hotel. Our dinner banquets will be held at Tacoma Country & Golf Club on Sunday night and Fircrest Golf Club on Monday night.
Two rounds of golf will be held on the links-style course on the shore of Puget Sound that will test the world's best players less than nine months later.
Click here for a complete schedule as well as directions.
If there are any questions on sponsorship, or the entire conference, Paul Ramsdell, the executive director of the NTA, would love to hear from you. He can be reached at mpsparks90@aol.com or 253-219-8360.
Western Equipment Steps Forward
Western Equipment, with offices and operations throughout the Northwest, has stepped forward to be one of the top corporate sponsors for the NTA Conference, set for Oct. 5-7 at Chambers Bay near Tacoma.
Plenty of sponsorship opportunities at various levels are available, and more details are available by clicking here.
ICON Materials is another top sponsor along with Golf Plus Construction and Miller Design.
Paul Ramsdell, the executive director of the NTA, would be happy to answer any questions regarding sponsorships. He can be reached at mpsparks90@aol.com or 253-219-8360
Friends Helping Friends in Golf
Check out this link for a nice story on how superintendents in our neighboring Inland Empire chapter helped each other out after the recent wildfires in Central Washington.
New Proposal from L&I
Heather Hansen, our lobbyist in Olympia, reports that Labor & Industries is considering a new proposal concerning penalties for L&I violations.
The new proposal would condense the severity determination into three levels.  Level one would include injuries and reversible illnesses.  Level two includes illness or injury resulting in hospitalization and limited disability.  Level three includes, death, permanent disability and chronic illness.  Another category, called general violation, includes conditions that could cause illness or injury but would not result in serious physical harm.  No penalty is charged for general violations.
L&I is gathering input from stakeholders.  In November, they will hold public hearings and accept comments.  The new rule is expected to go into effect Feb. 1, 2015.
If you want further details, please contact Paul Ramsdell, the executive director of the WWGCSA, at mpsparks90@aol.com or 253-219-8360.
OSU Holding Field Day August 29
The annual Field Day of the Oregon State University turfgrass management program will be held Friday, Aug. 29 at the Lewis-Brown Turf Farm in Corvallis.
Registration for the full package, which includes education sessions, a golf tournament and then dinner, is $90.
More information is available by clicking here
Tacoma Country & Golf Club Claims Crew Tournament
With two eagles on the back nine, Tacoma Country & Golf Club No. 1 captured the annual Crew Tournament conducted by the Western Washington Golf Course Superintendents Association.
Playing Thursday, July 24, 2014, at The Home Course in DuPont, the Tacoma C&GC team posted a 15-under 57 in the four-person scramble tournament on the 6,088-yard, par-72 layout. The team had eagles on the 515-yard, par-5 10th hole and the 470-yard, par-5 16th hole. On one stretch of nine holes, from the fifth hole to the 13th hole, the team was 10-under.
Click here for complete results.
The team also hit some close on the par-3s. Miguel Hernandez won the KP contest on the 156-yard sixth hole, hitting it to 6 inches. Joe Monteleone won the KP on the 12th hole at 8 feet, 6 inches.
In all, 34 teams, with 136 players, participated. The Home Course was a great host, and our tournament sponsors—CPS Professional Products, Simplot Partners, VGM Club and the Evergreen Chapter of the CMAA—provided great support.
Second place went to Wing Point Golf & Country Club with its 59. It won a tiebreaker with North Shore, and will join Tacoma C&GC in representing WWGCSA in the annual Northwest playoff with the two top teams from Oregon.
Rainier Golf and Country Club won the net title. The team of Tyler Harris, Jeff Welch, Javid Yamin and Alex Browne had a 66 with an 18 handicap for a 48.
Ridgetop Golf, Tacoma G&GC Honored
The construction firm of Ridgetop Golf and Tacoma Country & Golf Club were honored for their recent bunker renovation project.
In Golf Inc., magazine, the project took second place in the nation in renovations on private courses for less than $1 million.
Check on the details by following this link.
OSU Offers Video Research Update
Turfgrass researchers Dr. Alec Kowalewski and Clint Mattox at Oregon State University have put together a research update with the help of the OSU extension office.
Follow this link to watch, "The Long Game: Reducing Pesticides on Golf Courses" on youtube.com.

WWGCSA Donates $5,100 to NTA
The Western Washington Golf Course Superintendents Association will be donating $5,100 to the Northwest Turfgrass Association, thanks to the generosity of those attending the recent WWGCSA Fivesome Tournament/Auction.
The $5,000 was raised during the "Raise Your Card" portion of the auction held at Overlake Golf & Country Club. There were 128 players at the Fivesome and many of them held up their bid cards for either $500, $250, $100 or $50.
This marks the third time in the past four years that the WWGCSA has been able to donated $5,000 or more to the NTA from the 'Raise Your Card' contributions.
WSU Offering an Online Masters
Washington State University has announced that starting in the fall it will be offering a new online degree, a Master's in Agriculture with emphasis in plant health management.
More information is available at www.cahnrs.wsu.edu/msag-phm.
A President's Letter for The New Year
Steve Link, the president of the Western Washington Golf Course Superintendents Association, wants to welcome in the New Year with a letter to all members of the WWGCSA.
Please click here to read his updates of what's going on with the association and the plans for 2014.
Poacure Study Completed at WSU
Dr. William Johnson, professor of crop sciences at Washington State University, has completed a study that was partly funded by the Northwest Turfgrass Association.
Click here to read the report, "Reseeding Timing Following Methiozolin (PoaCure) Application."
Volunteer Process Set for U.S. Open

Eric Johnson, the director of agronomy at Chambers Bay, and Josh Lewis, the superintendent, is asking anyone interested in volunteering to help the greens crew at Chambers Bay for the 2015 U.S. Open to please send your name, phone number and e-mail address to Rosie Odle at rodle@kempersports.com.
Please note that this is a seven-day commitment (Sunday to Sunday), and that food and uniforms are provided for the week, and Chambers Bay will be working on getting lodging solidified once it has an idea on the total volunteer numbers.
Johnson and Lewis thank everyone for their interest and support.
GHIN Handicap Club Back in Business

The Western Washington Golf Course Superintendents Association and the Washington State Golf Association are ready to offer handicaps to superintendents and members of their crews at reduced rates.
The rate for a GHIN handicap for a superintendent will be $18 and for members of their crew it will be $15.
Just e-mail a list of names of people who want to establish a handicap, or move their current handicaps to the WWGCSA Golf Club to Paul Ramsdell at mpsparks90@aol.com, or contact him at 253-219-8360 for more information.